Router Group was established to remove barriers from business development in the logistics industry through digital services and technology.

The transport industry standards have changed as customers' needs have become more diverse. At the same time, competition has gone global.

Now, if the need to update processes is real, the implementation of change is greatly slowed down by legacy systems and the lack of integrations.

From this situation has emerged a need to develop new services based on cloud technology and modern ICT architecture, e.g. payment and transport management services for transport and logistics companies.

Our purpose is to ensure that the integration of the various services required is straightforward, so that they can be used without large-scale investments, in a fast and agile manner.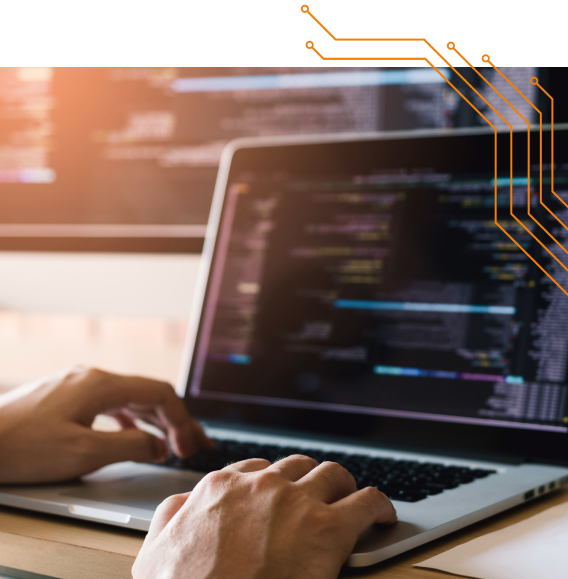 Services
We serve logistics companies that need to move people and goods, plan routes, and charge fees for transportation.
Invoice management service
Our SaaS-based payment transaction management service can be used to manage and streamline payment transactions.
Our service processes booking data and matches the booking with the related transaction.
Our service uses the required external sources to check the booking and transaction, and applies corrections if necessary.
Our service generates invoicing material, delivers it to the invoicing system, and generates the required reports.
Drivers App & equipment
Router Group's in-vehicle devices include a booking terminal, a taximeter, and a payment terminal. These consist of an Android tablet with a booking application, a separately integrated taximeter, and a payment terminal.
The in-vehicle device receives and manages journey bookings and payments. The device interacts with the transport control system.
The booking terminal also functions as a navigation system and real-time communication channel, for example when managing journey bookings. The terminal features versatile messaging and provides a view of the vehicle's and booking's status in different areas.
Dispatching service
We are currently developing a new and modern way of planning and delivering rides. The result is a cloud-based fleet management solution that enables the planning and managing of orders, as well as the optimization of fleet use.
Our fleet management system will bring new possibilities, e.g. selection of a suitable vehicle based on various predefined attributes, optimization of idle vehicles, routing, etc.

Taksini is a nationwide modern taxi booking app that works on iOS and Android smartphones. The Taksini application integrates seamlessly with other services provided by Router Group and is available as a stand-alone service.
Interested?
See more detailed contact information and contact us, or book a meeting directly.